The graphical representation of risks within the Vehicle Systems Laboratory is shown below through the Risk Map.
Procedimento de segurança
LSV users must pay attention to the risk areas indicated on the risk map. The use of PPE (Personal Protective Equipment) is mandatory for those performing tasks within the laboratory.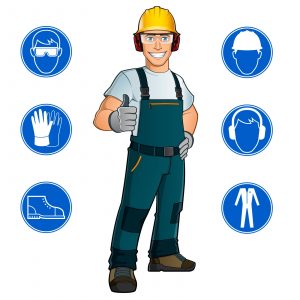 It is recommended to use:
Gloves
Boots (Closed-toe footwear for protection)
Masks (Especially when handling chemicals)
Ear protection
Safety goggles
Helmet (During high-risk activities)
To use the Bench Grinder and the Automotive Lift, please consult the following manuals:
For further information, please consult the Laboratory Safety Manual: Workplace Safety Manual.